It's all about the JOurney
and the experiences along the way that define your style. The johnnie-O brand character is a true fabric of East Coast Classic meets SoCal Lifestyle.
(Pun intended)
If you couldn't tell by now, we are all about the 'Hangin' Out' life with johnnie-O. What's 'Hangin' Out' all about you might ask? Well glad that you did because without further adieu; here is the complete guide to our latest collection:
1. NOT JUST SHIRTS
This is a LIFESTYLE, nay, a movement! These are for the guys that say "nah, I'm good, gonna stay comfortable and sharp looking today. Thanks." It means just getting together with friends and getting to be yourself, or at least your best version of yourself. Then you can take that fun person back into the workplace with you, it's infectious! Watch out!
2. DUCK THE TUCK
Heck we are all about time tested tradition over here but when something doesn't serve it's purpose anymore it's time to DUCK THE TUCK! That's John's way of saying, "throw convention out the window!" (Also his way of saying you don't have to tuck your shirt in anymore). With the perfect length and cut, it doesn't look like you tied a parachute around your waist anymore just because you want to let your shirt hang out.
3. A CUT ABOVE THE REST
So let's get down to it. 100% cotton no filler. Button down collar to set off the casual look. Just the right amount of tapering to reflect the modern build. That dialed in length for Hangin' Out and not looking awkward, and a lower sitting bottom button that will reduce the dreaded trumpet flair.
And that is about it. It's really not rocket science! Just a real simple shirt for great people to have classic times in. Without adding anything new and annoying, we left everything that works and took out everything that doesn't so you can live your best life, with style and class!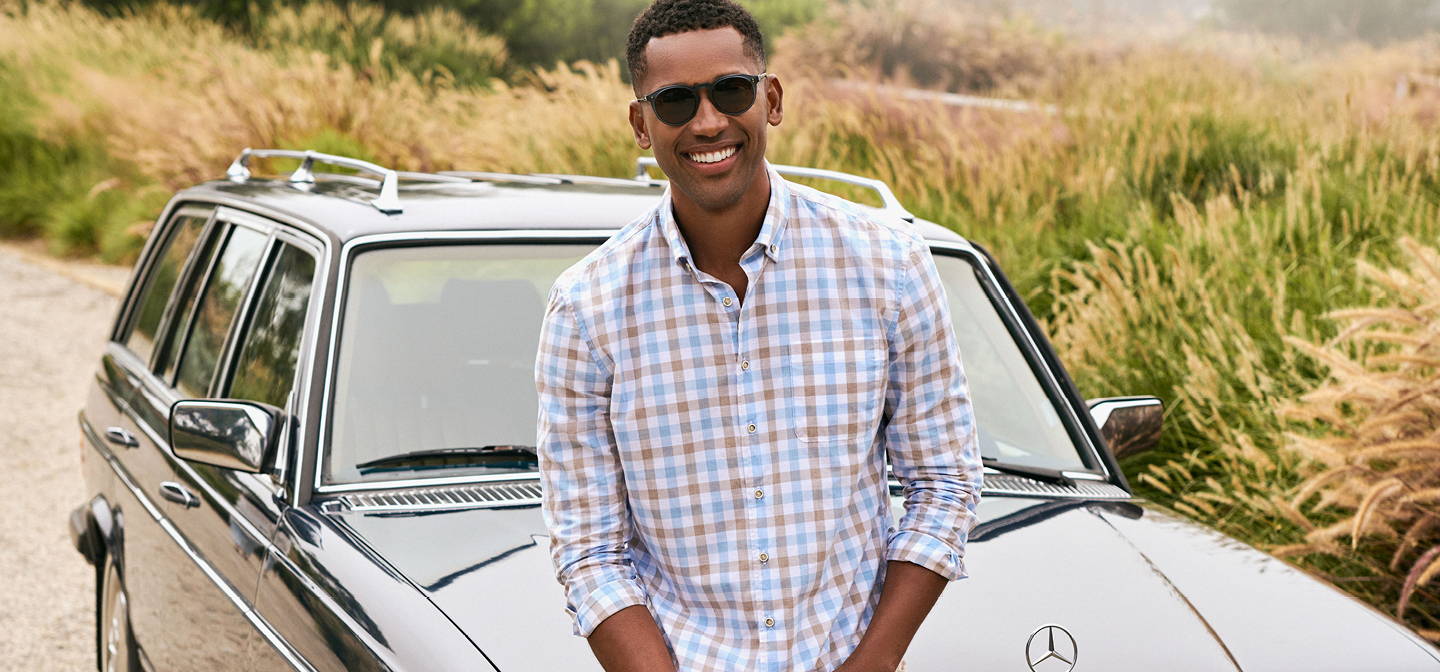 Talk about a sweet spot! No more wondering whether you are showing too much, or if you're on the opposite end of the spectrum and you're looking too rigid and stiff. Terrible!
We hear from customers all the time, "no more fights with the girlfriend," "what took so long for somebody to come up with this?" and "amazing how one small button could have such a huge impact!"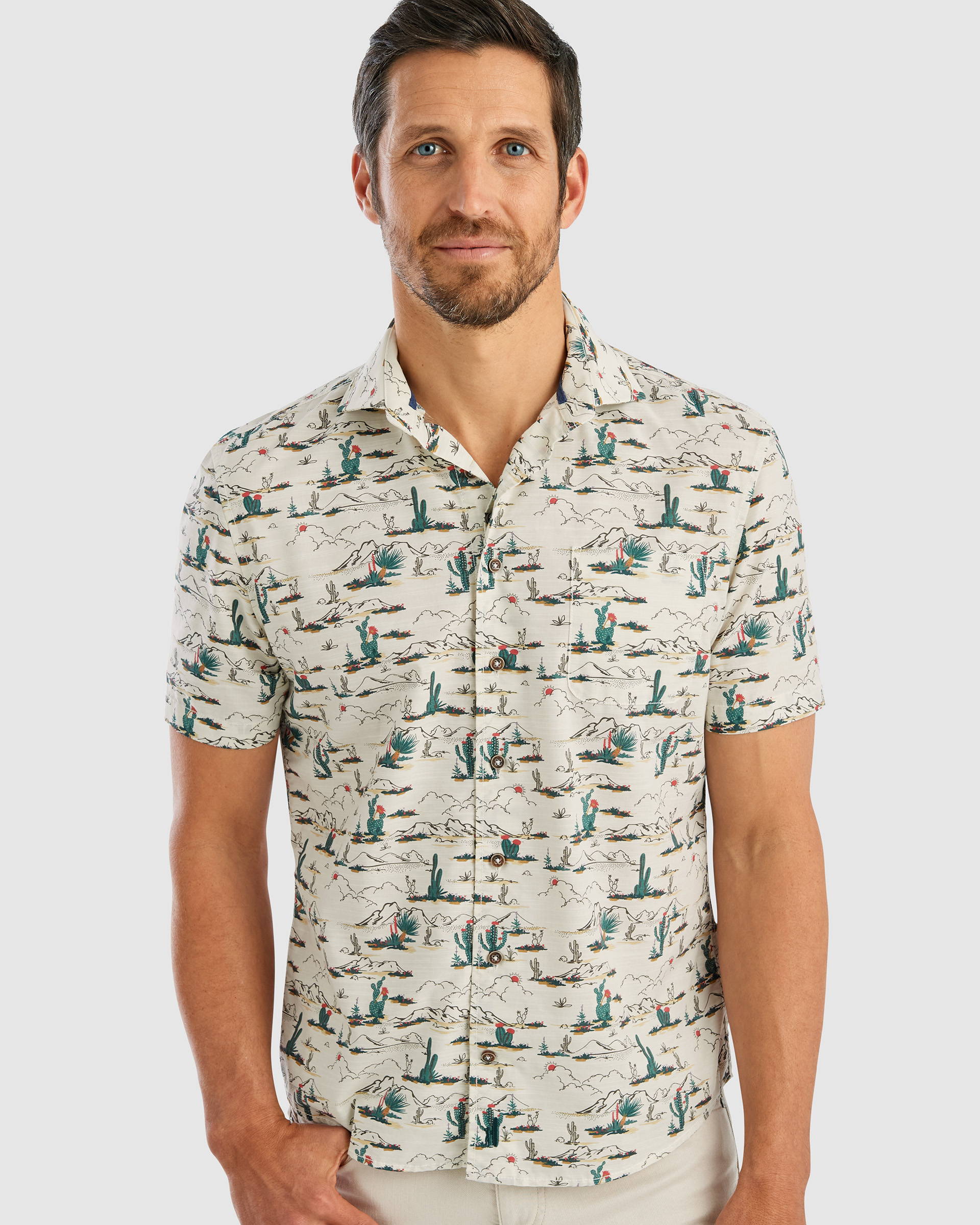 ---
EZEKIAL HANGIN' OUT SHIRT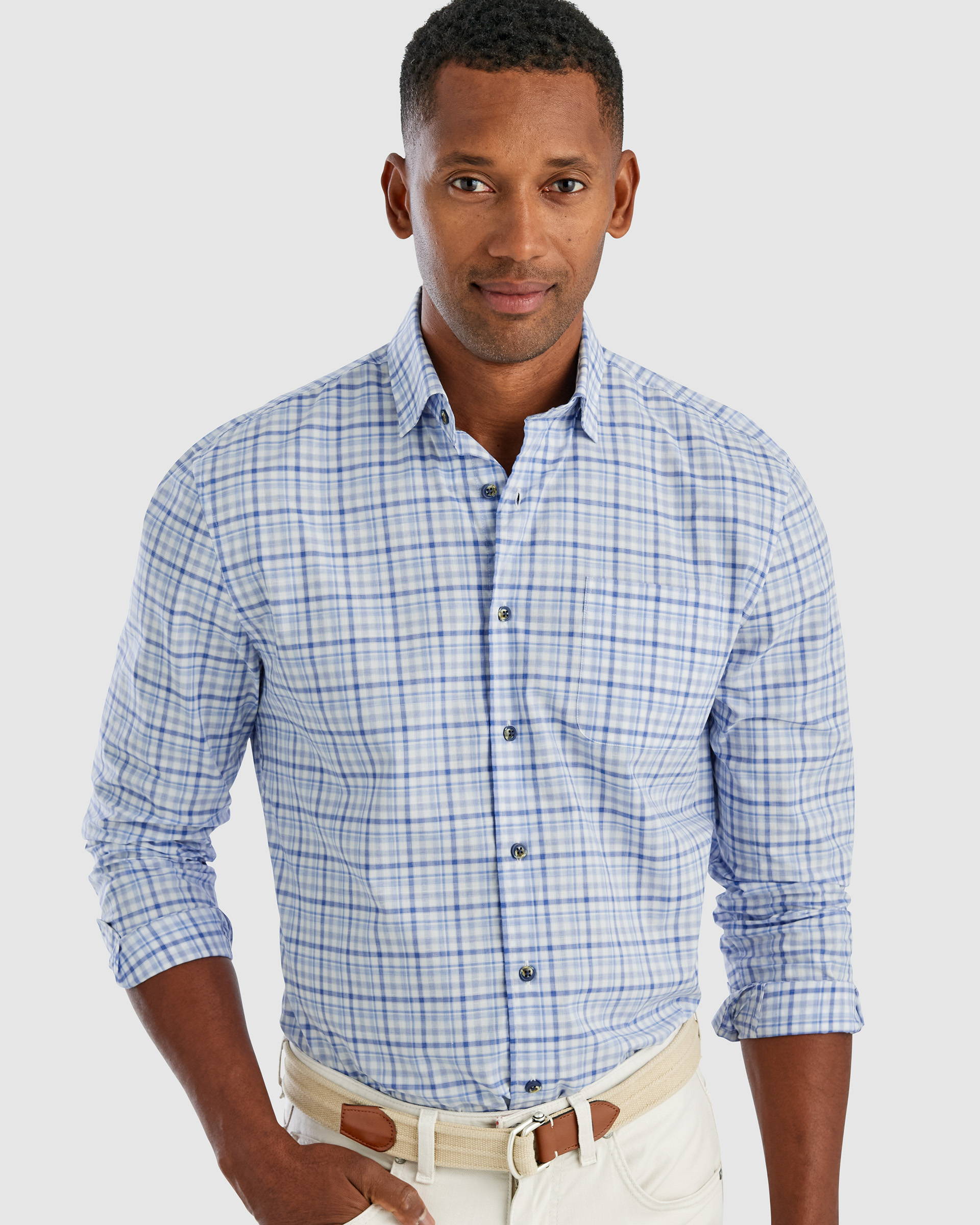 ---
TARPON TOP SHELF SHIRT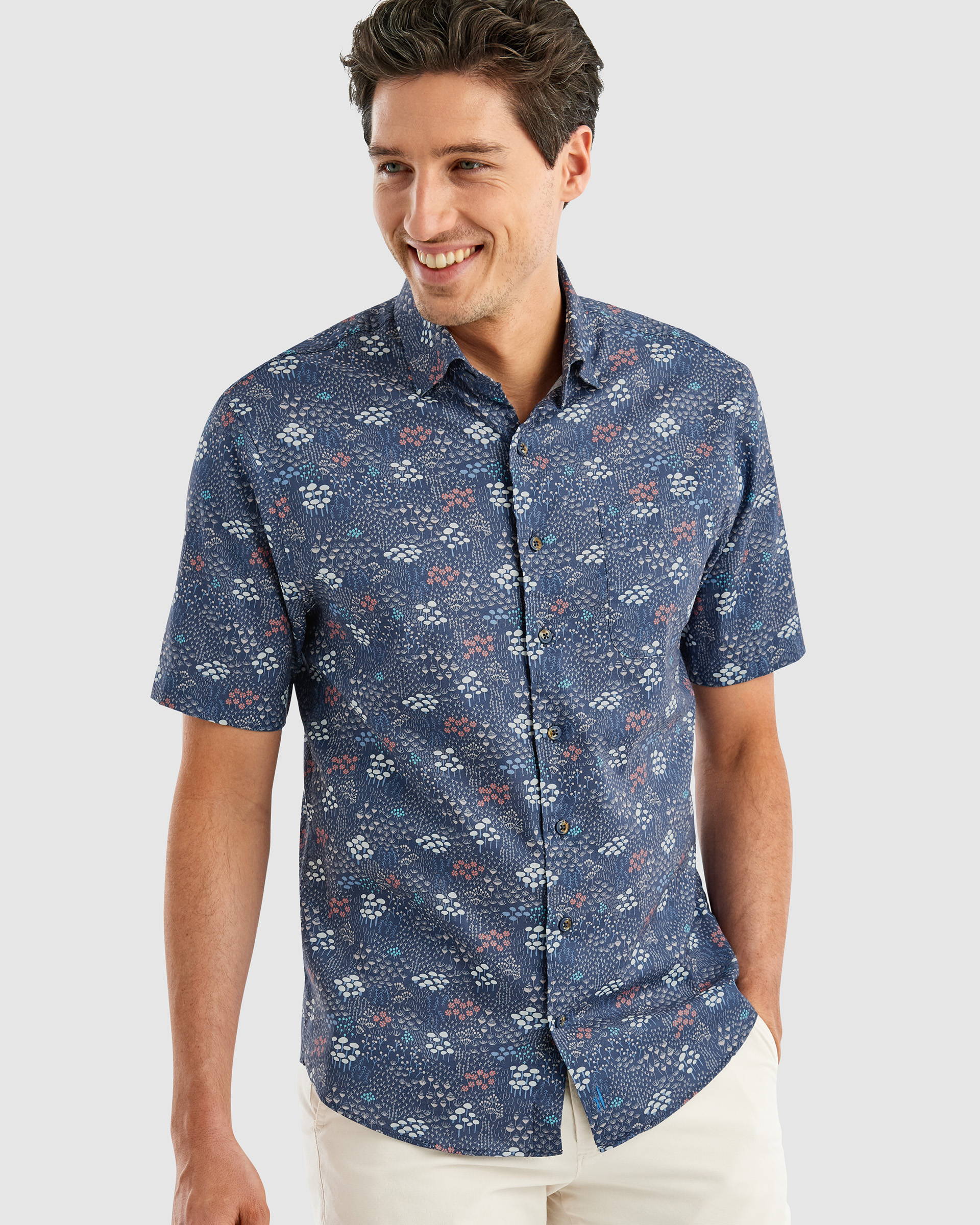 ---
WINSLOW HANGIN' OUT SHIRT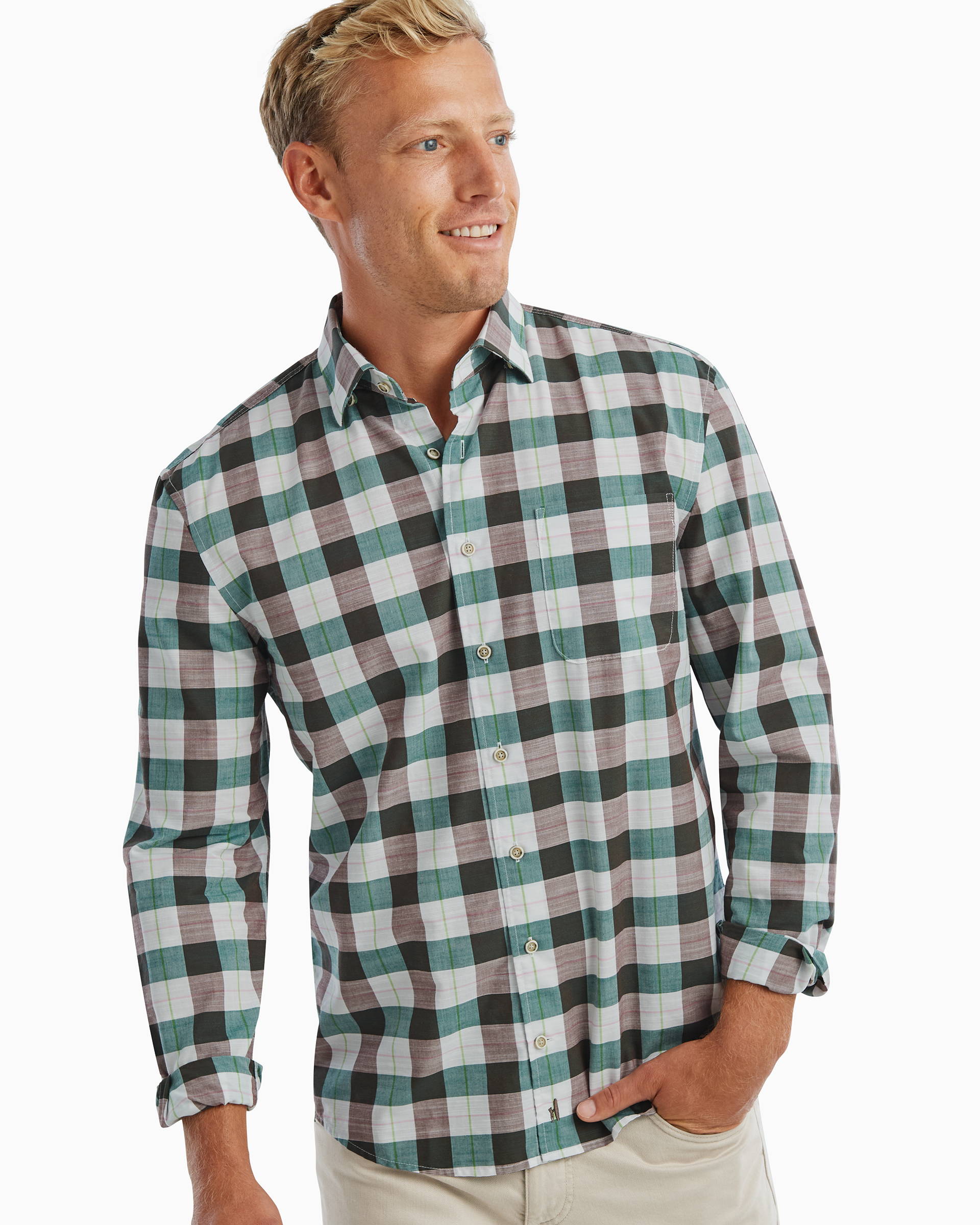 ---
HERRING HANGIN' OUT SHIRT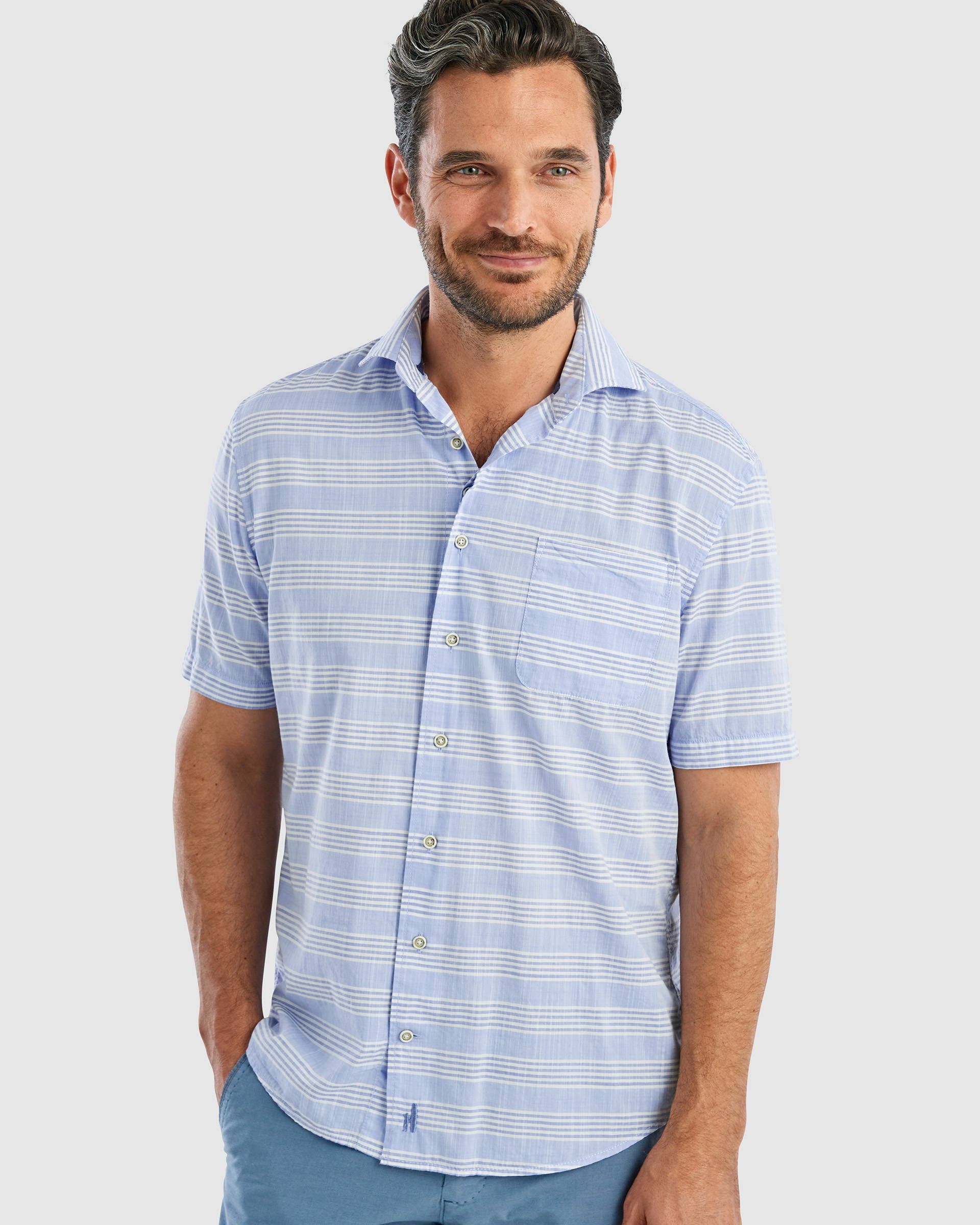 ---
PILLAR HANGIN' OUT SHIRT
---
WOOSTER HANGIN' OUT SHIRT
HOW THEY GOT THEIR START
In order for anybody to understand why the johnnie-O brand was created, they might need to know a little something about the founder. John O'Donnell spent most of my time growing up on the north shore of Chicago in a town called Winnetka, a place where blue blazers, khaki pants, and "alligator" shirts were pretty much the norm. Ten years later he moved to Los Angeles to attend UCLA. Suddenly, he saw fewer blue blazers and more corduroy OP shorts. Needless to say, his penny loafers got a lot less play than his new flip flops.

Upon graduating from college, he moved back to the Midwest. But before he knew it, he was back on a plane to Los Angeles, and he hasn't looked back since.
- John O'Donnell, Founder
WHAT GOES INTO EVERY PIECE
When they sit down every season and hash out their offerings they have one main focus in mind - high quality. It's what the johnnie-O guy has come to expect, and they're not interested in offering anything but the best.
Aside from the quality, there's something extra special about a johnnie-O garment. They like to call it our 'top spin'. To put a quick hammer on a nail here, it's about that unexpected, but much appreciated add-on feature. Take their patented Tweener Button® for example. It's a tiny button with a huge impact that's been a serious game changer for any guy that's come in contact with it. They just keep pushing that button…literally.
THEIR SURROUNDINGS
With their headquarters in Los Angeles and offices in the  Midwest and East Coast, they'd like to think they offer the best of both worlds when it comes to the look and feel of our collections.

Who's to say a guy can't wear khaki shorts with a blue blazer? Who's to say a guy can't drink margaritas with a strip steak? Or eat fish tacos with a glass of red wine, for that matter? Who's to say a guy can't love links golf at Chicago Golf Club and still love playing in the canyons of Bel-Air Country Club? Who's to say a guy can't love swimming in a fresh water lake and surfing in a salt water ocean? And who's to say a guy can't love his family and friends just as much on the west coast as he can in the midwest?
Certainly not us.